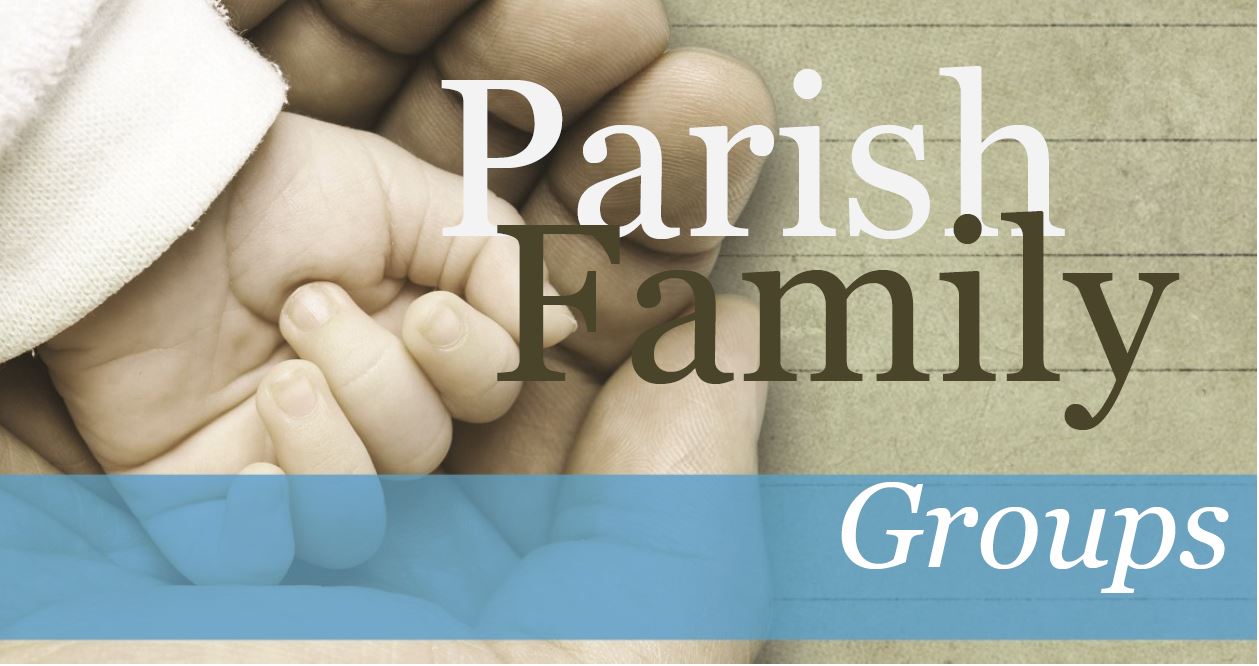 Parish Family Groups
Have you ever heard someone say "I wish I knew more people in our Church?" Perhaps it's something you've said or thought yourself. Or perhaps you have wondered how you could be more involved?
The Parish Family Group concept seeks to enable parishioners, to get to know other people from the same community in a deeper way. We are already part of a special Parish family and by forming groups within it, we give ourselves the opportunity to get know people better.
A group strives to recreate the make-up of a natural extended family with all its different quirks and personalities. Those who join also are keen to provide their children with opportunities for Christian sharing, directly and indirectly. For as Jesus reminds us: "Love one another as I have loved you".
To be involved in a Parish Family group, you don't have to be "holy". Many non-church members have found belonging to a Parish Family group is a great way of becoming involved in the faith life of their family.
Groups have around 30 members with a cross-section of ages and stages including one-parent families, single people, elderly and young. Everyone is welcome to join, from grandparents to babies.
Groups meet monthly for a social event and are low or no cost. All involve hospitality
Parish Family Groups started at St. Michael's in Spring 2018. There are several groups already. Click Here to read the leaflet 'Parish Family Groups – A Family for All''.
If you would like to join a group complete the registration form and return to the Parish Office. Click Here for Parish Family Group Registration form
A group leader will contact you and invite you to their next social event.