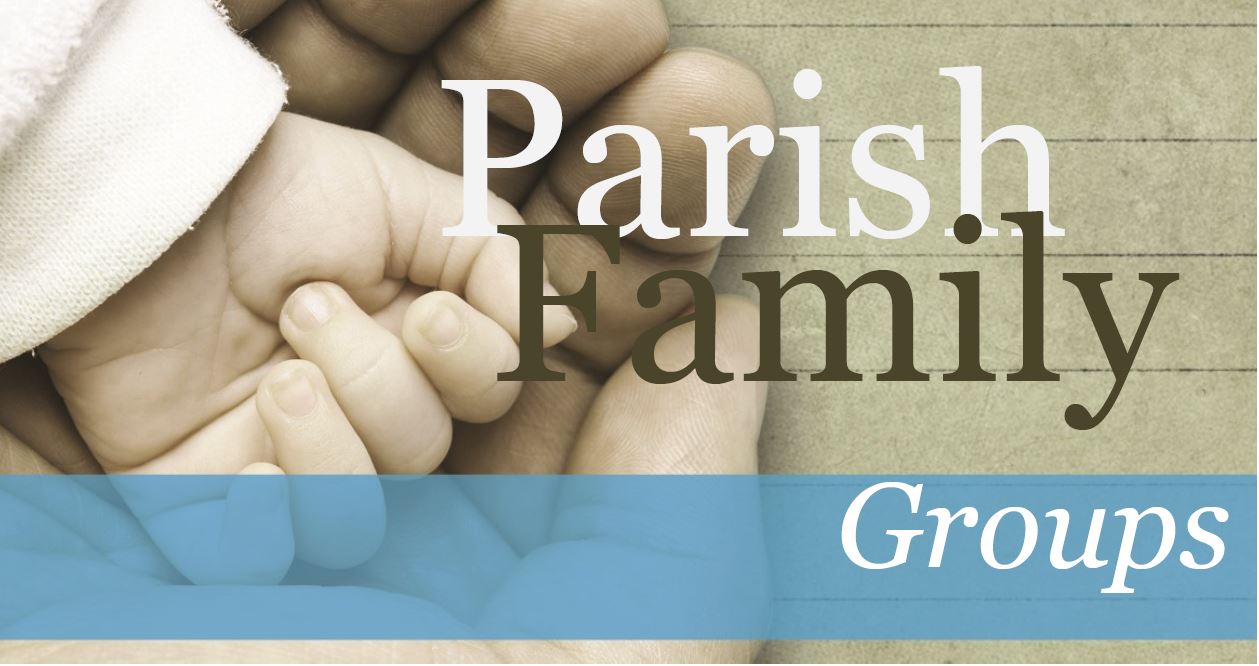 Introducing Parish Family Groups.....
Have you ever heard someone say "I wish I knew more people in our Church?" Perhaps it's something you've said or thought yourself. Or perhaps you have wondered how you could be more involved?
What are Parish Family Groups.....?
The Parish Family Group concept seeks to enable parishioners, both from the school and church community, to get to know other people from the same community in a deeper way. We are already part of a special Parish family and by forming groups within it, we give ourselves the opportunity to get know people better.
A group strives to recreate the make-up of a natural extended family with all its different quirks and personalities. Those who join also are keen to provide their children with opportunities for Christian sharing, directly and indirectly. For as Jesus reminds us: "Love one another as I have loved you".
To be involved in a Parish Family group, you don't have to be "holy". Many non-church members have found belonging to a Parish Family group is a great way of becoming involved in the faith life of their family.
Ideally, they are made up of around 30 members with a cross-section of ages and stages including one-parent families, single people, elderly and young. Everyone is welcome to join, from grandparents to babies.
Proposed Schedule
Lizzie Wakeling, Parish Family Groups Project Officer will speak at all masses
Parish Family Groups Launch Session will be held in the Church Hall after 6 o'clock Mass
Learn More.....
A series of 4 pamphlets has been prepared to accompany the introduction of Parish Family Groups to St Michael's and are being released during the 4 weeks of Easter.
The first two of these can be accessed now, from the links below. The remaining two will follow.
Parish Family Groups
Issue 1 Families that gather together, stay together
Issue 2 A Family for All
Issue 3 Date Claimer
Issue 4 What do you expect of a Parish Family Group?
Click Here for Parish Family Group Registration form